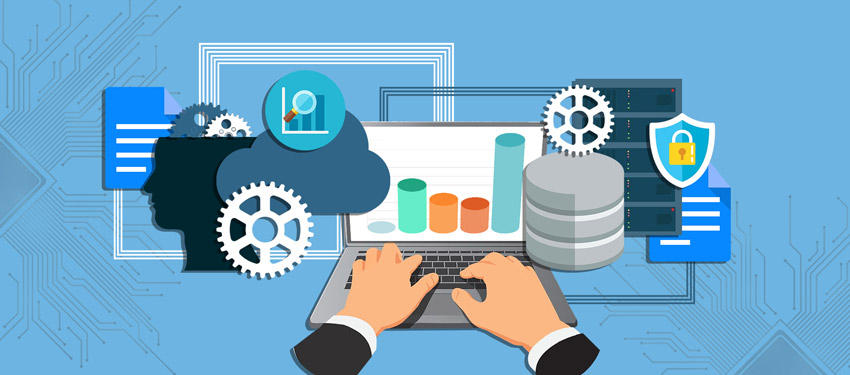 Outsource Data Processing Services
Generally speaking, the term "Data Processing Services" is used where you have to collect innumerable data files from different sources. Data processing is the conversion of data into usable and desired form. This conversion or "processing" is carried out using a predefined succession of operations either manually or automatically. The idea of Data Processing Services started from 1950's. Data processing is mainly done using computer and the output after processing vary based on the method or software used. Data processing is one of the most important daily tasks especially when doing data mining.
Data Processing Services is carried out in six different stages.
Data Collection: Data collection is the process of gathering information in a systematic fashion so as to evaluate the desired outcome.
Storage of Data: Storing of data is accomplished virtually. Based on the type of data we decide the storage medium.
Sorting of Data: Sorting of Data is the process of arranging the data in a meaningful order so as to make the analysis more effective.
Processing of Data: The collection and manipulation of items of data to produce meaningful information.
Data Analysis: Data analysis is a process of reviewing, purging, changing, and demonstrating information with the objective of finding helpful data.
Data Presentation and Conclusion: By now conclusion can be made about the data and how it can be presented in the best possible form thereby making it more meaningful, comprehensive and purposeful.
The complexity in the field of data processing is increasing making a requirement for cutting edge strategies.
How do outsourcing data processing services help you?
Data processing services outsourcing not just causes you diminish your working and administration costs altogether, it additionally enables you to reinvest the time and cash in other center regions of your business. Outsourcing reduces 60% of your operational cost and also saves our valuable time.
With over 13 years' involvement, our experts at Stream Perfect Global Services can deal with huge volumes of data processing work without trading off on quality. Professionals at Stream Perfect Global Services work on Data Processing Services to match with the international standard when precision and accuracy is considered with promptness.
We began our operations as a small yet focused database management firm and now we have emerged as one of top firm's dealing with international clients from America, Middle East, Europe and many more. We assure 100 % assistance to all our clients as we center and work according to client's necessity and their intended interest group.
Our exceptionally talented team members of data processing services give you 100% quality work which makes you finish fulfillment. We are prepared to go up against substantial long haul ventures or short one-time jobs. Regardless of whether large or small, each venture is treated with the same intention.
We give our clients target results and arrangements redid to client necessities at financially savvy costs. Our team experts have been trained to adapt to your business environment with ease, to provide the possible outcome.
Why choose Stream Perfect Global Services?
Each and every team member of our firm is handpicked. They have undergone scrupulous training to gain in-depth knowledge about the domain they are working in.
A leader has been appointed to each team to monitor the activities of the team members. They are made responsible for solving all the clarifications when the primary level is concerned.
We always give special preference to our clients. We understand their situation and thereby never bargain on the price structure. We always give them a chance to give their point of view on the price and fix a price which is comfortable for both the parties.
We always ensure that we deliver the project on time. We have trained and modeled our team to complete the project within the given time frame. For this we provide training and lessons on a regular basis. Our team also put in extra work hours to complete the project on time.
Our technically sound team uses customized technology to perform the data processing. Stream Perfect Global Services is a client centric company offering one step solutions to various service lines in the business process service sectors.