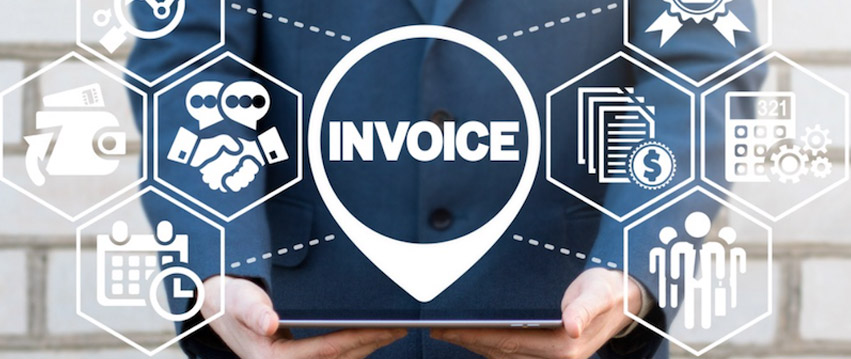 Outsource Invoice Processing Services
Invoice is an itemized list of shipped goods which specifies the price and the terms of sale. Two kinds of invoices are: purchase order invoice and non-purchase order invoice. Effectual supervision of invoices must be done to avoid any kind of tardy payments or lost invoices.
Invoice is of utmost importance for any businesses whether it be small-scale or large-scale companies. Incorrect invoices can hamper business rating and customer satisfaction. Irrespective of what type of business you are in, half of the invoices are received on paper and several organizations are still struggling to cope up with the processing of huge bundles of paper invoices within stipulated time to attain maximum customer satisfaction.
With digitization controlling every facet of office work, workplaces are becoming paperless at a swift pace. Businesses around the world are endeavoring to automate their processes to achieve operational efficiency. Accounts payable is one business process where data is still handled in conventional paper format.
Manual invoice processing is complicated as well as tedious and chances for errors are more. A downturn in concentration or single omission can invalidate the whole invoice process that restarts the entire process. Hence, a streamlined invoice processing function is vital for the businesses.
Employees get frustrated with tedious tasks that in turn result in lack of business productivity, thus; outsourcing invoice processing services to a trusted third-party makes a lot of sense for companies. Outsourcing to a right service provider frees up your resources, productive time and also you get access to proficient teams that help firms to streamline revenue-generating processes.
Is it tiring to handle invoices of such a large amount and looking for a way to outsource?
If you are looking for adept invoice processing services then SPGS is the best choice. SPGS is a one-stop and leading solution provider in India.
By outsourcing invoice processing service to us, your company can avail better business operations with timely and precise invoice management. Invoice processing work is crucial that require right skill set to perform this task seamlessly with high efficiency. We provide world class quality services at a best price. We own expert team of invoice processing personnel that are capable in working with large volume paper invoices, delivering customized and accurate solutions ahead of time to global clients. Our professionals process all sorts of invoices which include vouchers, purchase orders, etc. Our business process team can work with you to develop an invoice capture procedure that's tailored to meet your organization's unique needs, which can create better accountability in accounts receivables.
Our invoice processing services comprises of:
Document indexing
Matching of invoices with purchase orders
Scanned invoices- audited and reconciled
Manual or automated data entry
Data validation of code, value, etc.
Extensive report generation
Transactions logging
Data derived from header or line items
Creating PO receipts of supplier invoices
Creating receipts of e-invoices
Our company serve the wide range of industry verticals such as real estate, medical, finance, educational, engineering, logistics, etc. for 15 years with comprehensive solutions and reliable invoice processing solutions at competitive price.
The SPGS professionals are adroit at indexing and indexing of invoice data such as document type and no., supplier name, currency, document date, net amount, VAT Amount and no., PO Numbers etc.
Based on your organization's accounts payable and receivables requirements, our team can manage the entire process, start to end. The process flow includes receiving invoices, capturing data, extracting information from invoices, handling exceptions etc. Entire process flow can be customized based on your organization's unique requirements.
Our invoice processing services workflow:
Client upload the invoices on cloud or any other electronic format, depending on the confidentiality of work. We obtain the invoices as soon as they upload and verifies the data to make sure that it is correct. We support multiple file formats, so our clients by no means face any kind of hassle. You can also send the invoices as an e-mail attachment.
Invoice Processing Services:
Our expert invoice processors obtain your invoices and scrutinizes the contents for precision and completeness. Depending on the volume and complexity of the invoice works, invoices are segregated and adequate methods are chosen to process the invoice efficiently. Stringent QA makes sure that in the instance of any uncertainty, the invoices are thoroughly checked and tested to ensure high data accuracy.
The final output after stringent AQ will be delivered as per client's required format with the help of secure server system or email.
Our professionals can scan and index the account payable in an exemplary manner. They capture all relevant information in the appropriate file formats, extract the vital data and validate the entries to maintain high accuracy and quality standards. Our experts help you avoid delayed payment penalties by executing perfect matching of purchase orders with invoices. The main objective of our invoice processing service is to speed up invoice processing time and strengthen client relationship. By working in close coordination with your team, we deliver top-notch quality services within a swift turnaround time.
SPGS ADVANTAGES
Our experienced skill-sets always on the lookout for invalid vendor payments, and help clients to achieve internal or external audit compliance standards with ease. We focus on increasing customer satisfaction. By catering SPGS's invoice processing services, we make sure that we provide swift and precise services to amend your bottom line.
1) Data quality
We offer customized services at a best price structure meeting all your strategic goals without affecting TAT, quality and accuracy. We strictly adhere to data quality standards and ensures the delivery of final output with impeccable accuracy and quality. Our team ensures that all the input and output information are unified at a single point, so that it can be reliable and can bring the best decisions to keep up the best services.
2) Experienced team
SPGS has the foremost experienced team. They use their skills in a productive manner to solve complex tasks with innovative ideas and assist other members to complete the project according to client's requirement. Our experts complete large quantities of files within short time period without compromising on the quality and accuracy of services delivered.
3) Domain experts
SPGS deals with both engineering and non-engineering domain projects. Each project received from clients is delivered to the respective domain experts who yield best output that lead to maximum satisfaction of the clients. SPGS is entitled as domain experts in every field they work.
4) Data security
SPGS is ISO 27001 certified and follows stringent rules for data security assuring high level of data security to its clients. It is supported by software, machines and human skills. The machines and software are checked and their results are monitored on a timely basis to ensure there is no threat to data. Unauthorized access to office premises is strictly prohibited. We even sign NDA contract with the client before outsourcing of any product or service.
5) Up-to-date technology
To serve our client with invoice processing outcomes as per their needs, we make sure that the most up-to-date and exceptional approach is used for faster and accurate delivery of final results within stipulated time frame.
The SPGS is a renowned firm that provides you exceptional quality invoice processing services, suiting your budget. Outsourcing invoice processing services to us would be a great boon, enriching your company's business.