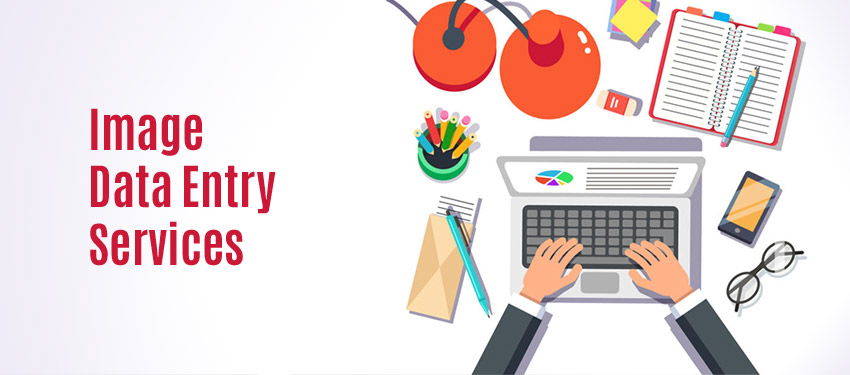 Outsource Image Data Entry Services in India
Image Data Entry Services: In this digital market world, many organizations are addressing to electronic and image exchange environment which allows access to a wide category of image processing documents and files. Outsourcing your image data entry services will help your organizations to convert the files into digitized documents in a customized manner.
At SPGS we provide superior image data entry services which help you to convert your scanned images into a format of your preference. Our team will capture the image expertly from your image documents and will help you to build an organized and workable database which enhances your business values. Timely investment in most modern technologies and personnel with competencies will make you to achieve meticulous image data entry services from medical claims, Rebate Claims, orders, travel survey, Insurance claims, etc. Our team consists of professionally qualified workers with an experience of 3-5 years carefully handles the work of sorting, keying, Cataloging and then converting image files into specified format recommended by the customer.
We ensure our clients that all our processes are particularly designed in such a manner that it ensures privacy policy implementations and data integrity which matches the international standards. Our team can handle the bulk amount of data and deliver within the given time schedule. As your outsourcing associate, we are pledged to help you and make you realize that our work is unique and accurate.
Why you need SPGS for image data entry services?
SPGS offer unmatched image data entry outsourcing services providing image keying services, the image capturing services and image retrieval services. We are your ideal image data entry service partner who accepts different source formats; our clients can provide us scanned documents in formats like TIFF, GIF, RTF, JPEG, PDF, XLS, as well as handwritten documents, printed and typewritten documents, image files and hard copies of documents. We offer a wide range of output choices by entering your scanned images data in MS Word, MS Excel, MS Access or any other format preferred by you. We follow industry standard image data entry services.
As a part of our image data entry service we perform:
Scanned image data entry services
Image entry into a spreadsheet
Catalog document entry
Image entry into a database
Book entry
Legal document data entry
Handwritten document entry
Data entry from the cards
Data entry from directories
Our aim is to produce accurate results through explicit data entry skills. Our team also handles inter conversion of data such as html to PDF conversions. We performs fast track delivery so the digitized images are then sent to the customers either in CD or as an email attachment, we are also able to upload the files to a FTP server.
We deliver the processed file in following format:
HTML file
Excel file
Document file
Zipped file
Database formats
PDF files
We adhere to the finest practices and uphold high standards by providing 100% accuracy, low operating cost, quick turnaround time and definite data security. We have decisive, accomplished, and competent image data entry service team who executes these processes, with maximal efficiency and minimal errors.
Advantages of SGPS
SPGS is one of the few service providers who can provide you with quality services at a cost-effective price. There is no capital investment for our clients and we fix our pricing structure according to the amount of work, time consumed and complexity of work. We offer the best quality at lower price.
Our professionally qualified team ensures the quality of works as they are regarded as the domain experts who have complete authority in handling the projects. They are well-organized and capable of working in a specified manner requested by our customers.
The amelioration of work is important when it comes to outsourcing, so you do not want to make mistakes carelessly. Therefore to avoid such problems we offer free POC/Trial so that you can understand our quality of work and make sure that you have come to the right place for your image data entry service business needs.
SPGS ensure that your details are kept confidential throughout our project cycle and even after that, so we sign a Non-Disclosure Agreement with our clients. By signing NDA your sensitive information is secured as we follow strict rules and regulations. We are very particular about the quality and confidentiality of your data.
If you are looking for the best partner for your image data entry service needs then here you are, SPGS is the best choice and makes sure to contact us as early as possible.