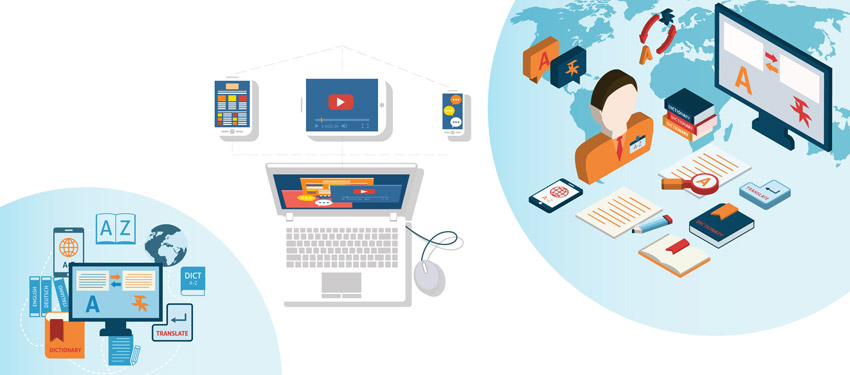 Document conversion for translation
has to be done with extreme care. High accuracy required for the source contents, if we use CAT tools for translation. The source contents, must be converted to proper data format,  such as a CAT tool,  can read it properly.
SPgS has over 13 years of expertise in converting the pdf/ppt/image/other  source files, to the CAT tool compatible format.
We have processed several documents, for translation Industry.
Medical documentation.
Legal documentation.
Financial documents.
Academic documents.
Educational documents.
Literary documents.
Documents from Automobile Industry and many more.
At Stream Perfect Global Services, we follow a set process flow.
Pre-Processing: Our process experts, will evaluate the source document and decide the appropriate process flow, to be followed , while preparing the target document.
We use  automated and manual process, while preparing data.
Once data extraction is fully completed, the contents will go for stringent quality check, keeping the CAT tool in mind.
During the process of document conversion for translation, we ensure 99% to 100% accuracy, for the extracted data.
Formatting: Our expert team will prepare the mirror image of the source document, and deliver to the client.
When you work with Stream Perfect Global Solutions, you can be assured of excellence. Our process experts and proof readers are hired after stringent quality checks and testing. The competency of our workforce is unrivaled in the industry. We ensure that, team members have require d proficiency, in their domain, before assigning any task for them.
Our team members are qualified and possess superior language skills.  We make sure that your documents are handled by specialized experts .
Whenever the question of document conversion for translation arises, we are here to  assist you. Take us along on your path to success for a smooth sailing journey! We can help you cut down your overhead costs to a minimum and reduce your workload by a fraction with our services. Call now to get a free quote and document evaluation!