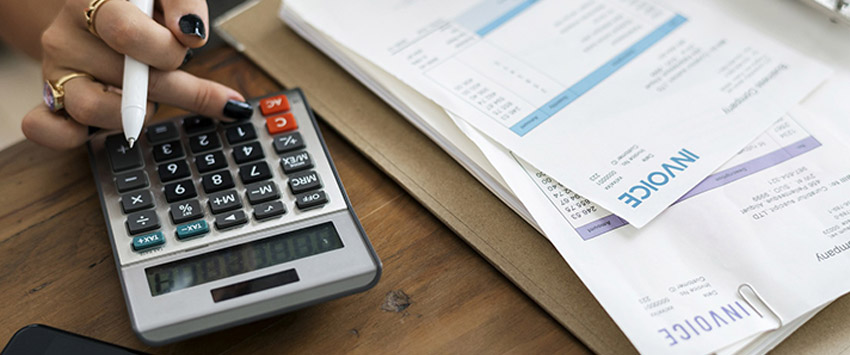 Outsource Invoice and Billing Data Entry Services in India
Invoice and Billing Data Entry Services: In today's challenging business world, exact and solid data entry has a major part to play in generating meaningful information in order to make wise and better business decisions. Every organization need invoice and billing data entry service for the effective management and it has become an imperative part in management where a single incorrect entry can send cash flow management and payment schedule into a great burden.
An automated system will help you to manage your invoice and billing data entry service more precisely and accurately. Present trend waves go with digitization, so systematic invoice forms of data entry are very essential because a producer sets its eyes on productivity, distribution, and expansion. Billing is extremely vital and requires monitory resources. It is important to arrange all these details in an organized manner for easy accessibility of information. For this purpose you need to create the database containing appropriate headings and contents in their respective columns, this is a time consuming work. Outsourcing your invoice and billing data entry service can save your valuable time and you can focus on your core competencies.
Stream Perfect Global Services is the best choice if you are looking for the best outsourcing partner. We provide you the best quality of invoice and billing data entry services that suit your business requirements.
Expertise of SPGS in Invoice and Billing Data Entry Service
Our adroit data entry operators are skilled with high expertise and experience of invoice and billing data entry service and they work with complete dedication to meet the customer's expectations. We are equipped with most modern technology offering superior quality. Invoices can be of different types and every type requires specific forms of arrangements in the database.
Our team is ready to convert your invoice and billings into electronic data and store the records in your database in the most convenient way and at affordable prices. Our team will work with extreme passion and support by organizing your invoices into a single electronic platform which is easily accessible and then we store and save your invoices eliminating any kind of risk or loss of data. Our team who handles the work will formulates and finalizes the initial project scope in close consultation with the client. After analyzing and sorting data of the data, the process is completed.
We assure 100% accuracy in our final product and also you can trust our speed in completing the projects without any compromise on quality. We have strict privacy policies and infrastructure security measures which make sure that your details are safe in our hands. We can customize services to accommodate unique invoice requirements of our clients. If you outsource your invoice and billing data entry services to Stream Perfect Global Services, your resources will work efficiently.
Advantages of SPGS
Fast track delivery
The data conversion service of SPGS offers fast track delivery to the customers. There are different mediums for the transfer of files and we convey the work as per the need of the client. Our team takes the effort to complete the entire work even before the scheduled time. We guarantee that our works are exact, precise and quick.
Data Security
Data Security offers protection to a data user's collections or sources of data. We help you to safeguard the reputation of your organization by ensuring that all the information on your customers and prospects is kept safe through the implementation of proper responsibilities, processes and appropriate technology.
Data integrity
The integrity of data has become a crucial factor over the past few years as it is a measure of the validity and fidelity of a data object. Our team ensures quality services maintaining accuracy and consistency of the data and there is no loss of data as we maintain backup and recovery procedures.
Ability to process high volume
Our team is well equipped to process the bulk amount of data with most modern and advanced software technologies. We will process and deliver the data in a quick turn-around time in a customized manner. Work is divided among the team members so we are ready to accept a large amount of data for processing. If your company produces a large volume of invoice forms a day and you do not have enough time to convert them into digital form, then SPGS would be the best choice.