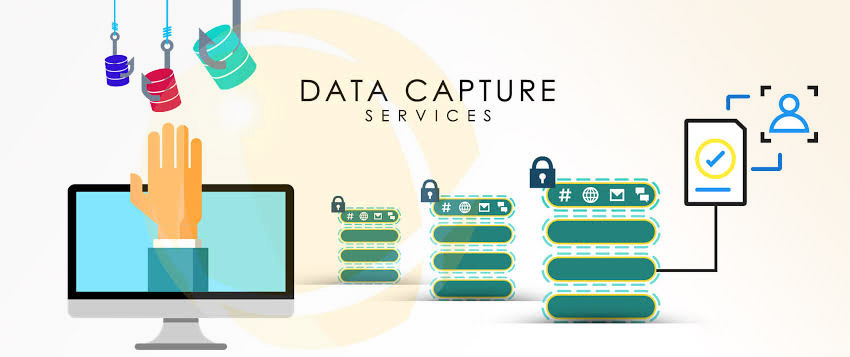 Data Capture Services in India - Outsource Data Capture - Data Capture Outsourcing
Data Capture Services
The idea of Data Capture Services embarked long ago. Data Capturing is the process of collecting information which is then later processed to perform certain task. Multiple methods are made available for capturing which ranges from high to low technologies. Data with good metadata attached at the point of capture can expedite data sharing, publishing and citation. Whenever a method of Data Capture Services is considered, it is expedient to consider the original documents, to determine if the document or form can be updated to improve the capture/recognition process and method. Some of the technologies used for the Data Capture Services are OCR, ICR etc.
OCR (Optical Character Recognition) is one the best and fastest method used in case of Data Capture services. It is the recognition of printed or written text characters by a computer. This includes photo scanning of the content character-by-character, investigation of the examined in picture, and afterward interpretation of the character picture into character codes, for example, ASCII, normally utilized as a part of data processing. For a long time OCR has foreseen the quick development and changes in worldwide exchange in a steady direction and process. Most OCR systems utilize a blend of hardware and software to perceive characters, albeit some modest frameworks do it completely through software. Progressed OCR systems can read text in large variety of fonts, but they still experience issues with transcribed content.
ICR (Intelligent Character Recognition) is advanced technology version of OCR considering Data Capture Services. OCR is intended to chip away printed characters while ICR is concentrating on hand written characters. ICR, or intelligent character recognition, can perceive manually written content regardless of the variation within it giving users greater flexibility with automated data entry. ICR is currently to a great degree precise, despite the fact that it has not yet achieved the level of close flawlessness that OCR has accomplished. ICR is about transcribed characters that are isolated and composed as single characters.
Why should you outsource data capture services to Stream Perfect Global Services?
Does your firm require a specialist to catch information for you? Are you looking to convert your audio, video or handwritten documents into data formats effortlessly? If yes, then choose Stream Perfect Global Services as your data capture outsourcing accomplice.
At Stream Perfect Global Services we offer a far reaching scope of Data Capture Services to encourage electronic information catch and digitize information from paper based reports. We have been working with clients of all sizes in dealing with their documentation needs of changing volumes. It's the ideal choice for organizations that need Data Capture Services at a reasonable cost.
Our main objective is to deliver magnificent results for our clients. Our erudite team are well trained to gather all types of data and convert it into the most efficient and retrievable databases. Our translation methods pooled with our accomplished workforce can bolster high volume ventures.
We contribute a considerable amount of time and exertion in contemplating and understanding different industry verticals so as to satisfy the needs of our clients. Our well trained professionals have the capacity to think out of the box and find the data capture solutions that meet the clients need.
Once a task is given, our team first perform a brief study about the client prerequisite to draw out the ideal outcome. Continuous monitoring and training by the senior managers made our team versatile and innovative.
Why Stream Perfect Global Services is the best choice?
We always maintain a legal contract with our client. This is to ensure that the sensitive information remain protected. The information covered in a NDA is unlimited ranging from test result to system specification.
Dedicated team, for major projects
Our team is fully dedicated to your project. We also provide a provision for the client to monitor the work done by our team. Our clients have direct control of the project at all stages. As the same team is working on the project for a prolonged period, any transition based issues can be avoided.
Our team has been trained and monitored to deliver the project on time. Our team also put in extra work hours to meet the timelines. All the activities of the team members are controlled by dedicated project leaders.
Dedicated server and private networking, based on the scope of the project.
Our server and private network is fully dedicated for use. Our highly available infrastructure stands ready to accommodate hosting projects of any scale and size So what waiting for just share your requirement to us so that we can provide you the result with zero deviation.